As well as the articles and footage below, Forage London has featured in The Metro, Conde Naste Traveller, The Independent, The Times Magazine, Marie Claire, Channel 5's The Breakfast Show, BBC Gardens Illustrated, The Lady, Delicious Magazine, Living Woods Magazine and numerous other publications.
The Daily Telegraph (click image).
The Big Issue (click image).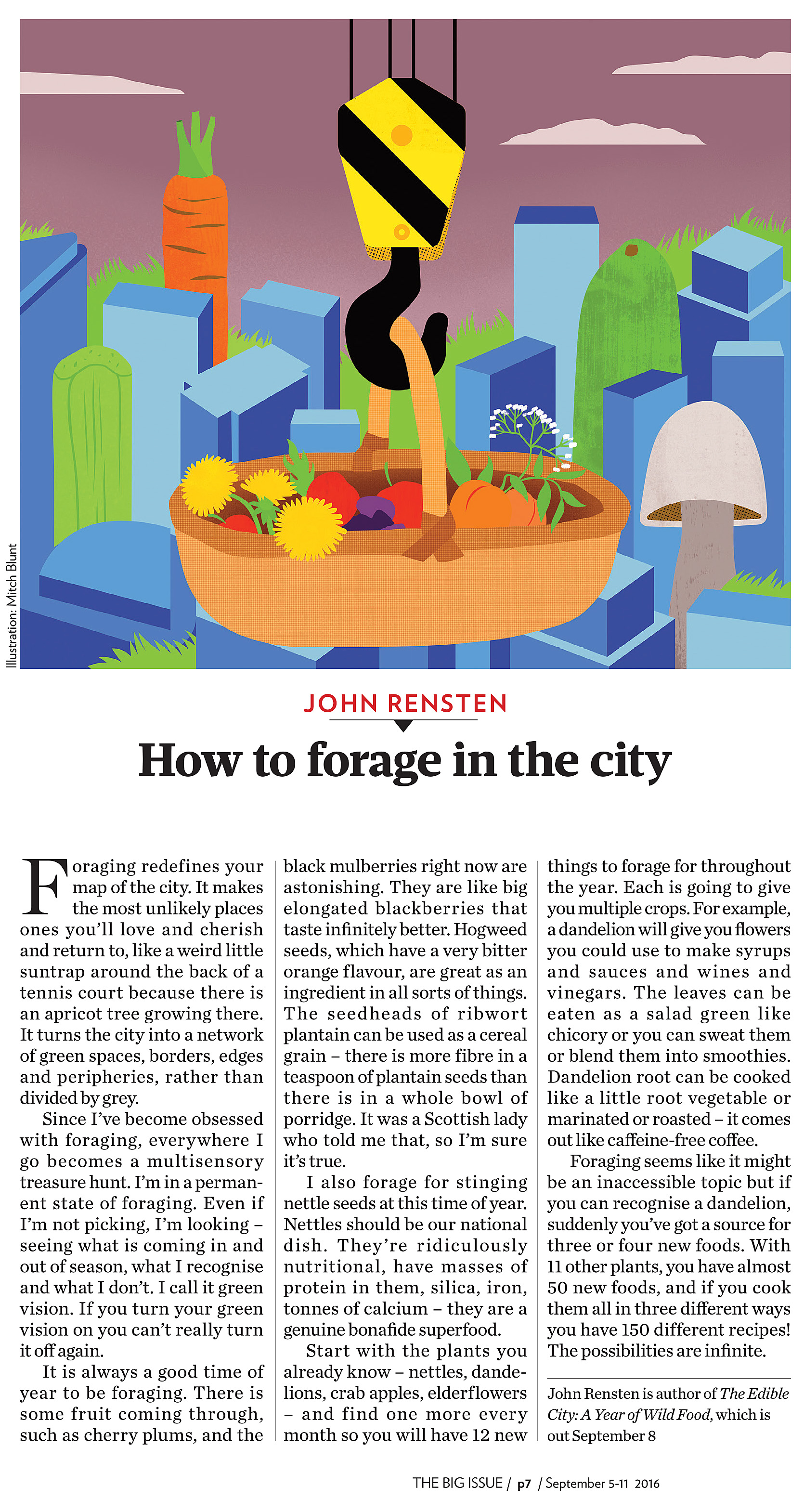 A short film for The Discovery Channel (click image).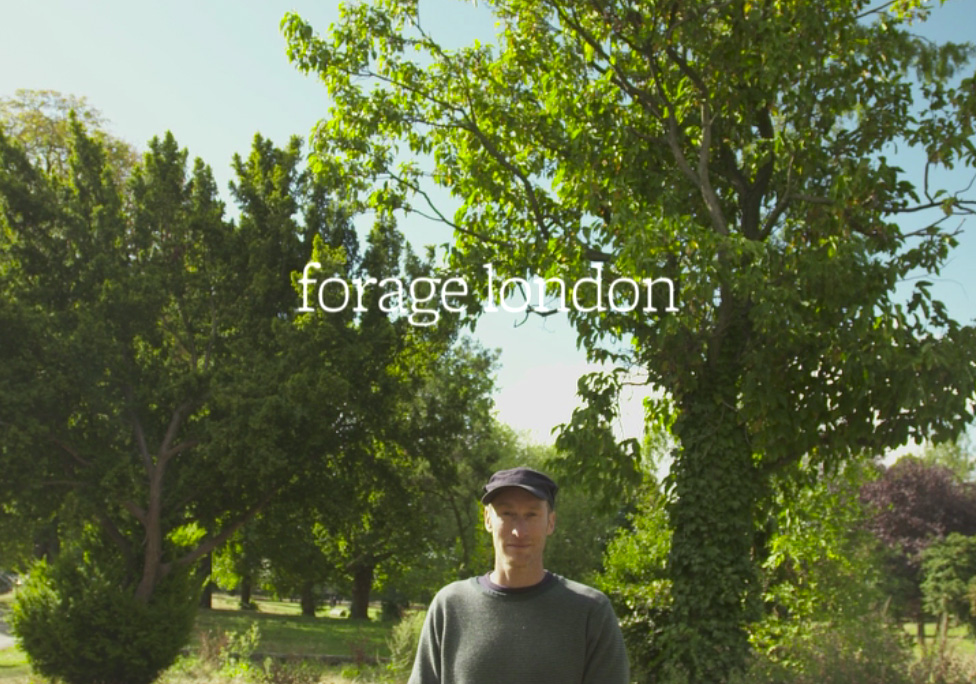 Foraging with friends in Scotland (click image)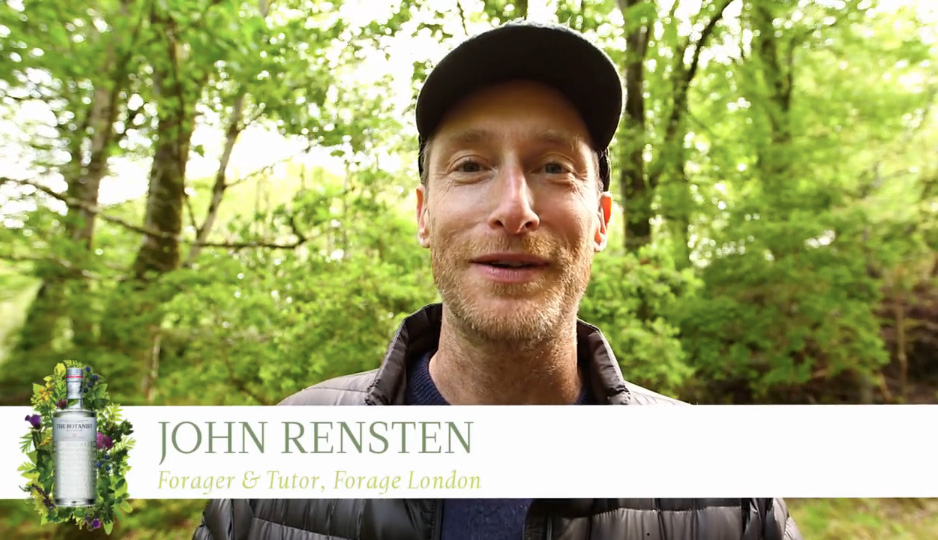 Talking urban foraging on BBC Radio London (click image).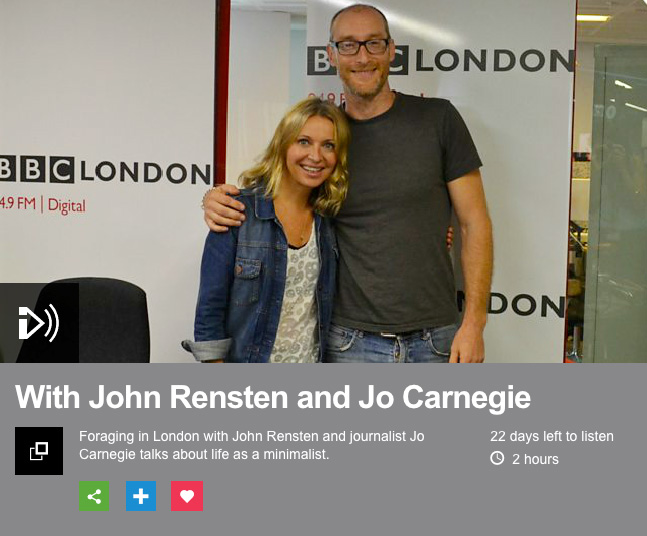 Country Living Magazine article (click image).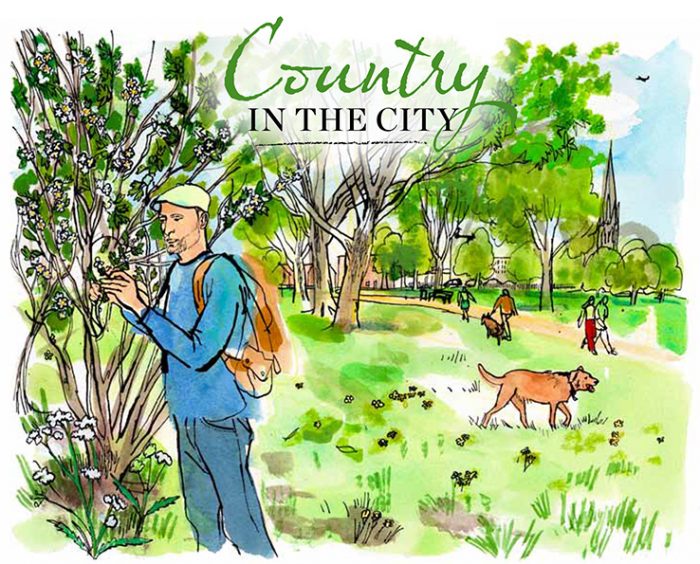 Feedback from recent events.
"Hi John, just to say thank you and how much we enjoyed your walk today – I shall never look at the natural world in quite the same way again! Will also treat hemlock with greater respect". Cheers from us both, Jo and Dave
"Dear John, I wish to thank you for a wonderful morning. It was perfect, from meeting in the sunshine in a London park that I knew nothing about,to you sharing your extensive and very interesting knowledge about foraging, also your delicious coffees and tinctures".
With best wishes Anna Fulford-Brown
"I don't think I've ever met someone more happy at work than you! Thank you so much for a really great day of seashore foraging last Sunday. We learned so much in such a pleasurable way".
Sarah Newman
"Hey John, Just wanted to thank you for your inspiring tour of the edible flora of Ravenscourt Park yesterday morning. It was brilliant, Felix and I both really enjoyed it. You should be on TV, mate".
All the best, Simon Welsh
"We booked a wild food tour with John as part of an office away day, and were really impressed with his knowledgeable and entertaining guided tour of the edible delights of a London park. It was a really interesting (and tasty) afternoon out, which got people talking and learning – and inspired several of us to be more adventurous with our eating! Highly recommended".
Emily Crawley, Green Alliance
"John's foraging course was hands on, informative and a real sensory experience! Not only did I learn to comfortably and confidently identify a myriad of salad greens or vegetables, I got to taste cordials, syrups, dandelion coffee, jellies and chutneys – giving me real inspiration for how I can use local ingredients to spice up my cooking. He presents information responsibly – with lots of information about sustainability and any health risks and I really enjoyed the course and his passion. All this just down the road from my house!"
Thanks Again, Brie O'Keefe
"John, I would like to thank you for a very enjoyable and informative mushroom gathering trip yesterday. I found your course to be excellent. You were very careful to point out the risks of misidentification and consumption of wild fungi not only from natural toxin's, but also from chemicals that they may have absorbed from their environment. You were not claiming to turn anyone into an expert fungi forager in a few hours but rather you equipped us with the knowledge to use field guides and other books and be able to start interpreting their often complicated descriptives with a lot more confidence. Fungi are a very interesting subject. But also, I think, a very complicated one and I shall now begin to study this subject with far greater confidence. I will also be cooking up some tasty meals as I do so".
Once again, a big thank you! Nick from Brizzle (Nick Harris)
Praise and Endorsement from other foragers.
"John, A massive thank you! An excellent lead course, thanks to your hard work, research and your personal touch. I learnt loads and found your teaching skills exceeded my expectation, on every level. Your understanding of the subject of fungi foraging is exceptional, and obviously founded in both an academic and lustful practical relationship for the subject, such skills only achieved from dedication, practical hard work, and getting your hands dirty! Once again, thank you, and I really look forward to the next course with you".
Kind regards Fraser Christian
https://www.wildforage.co.uk
"John, we had the most fantastic day with you and as one forager to another, I really enjoyed your obvious passion and enthusiasm which turns a potentially dry subject into a fun, informative day out. I wish you all success in this and your Forage London project".
Caroline Davey
https://www.fathen.org


"John is an experienced guide to the wonderful world of mushrooms & wild edible plants. As co-host on courses with me, he is an extremely relaxed, and funny (yet professional) foraging teacher, and a thorough joy to work with. If you are looking for someone who delivers, then I highly recommend and refer John Rensten to you".
Robin Harford
https://www.foragingcourses.com
"Working with John on our various foraging courses in Dorset is as much a joy as it is an education. Although John is too modest to call himself an expert he has great expertise in relation to our edible landscape, nutritional facts, horticulture, medicine, cookery and the history of plants and fungi. To pass on this sometimes complex information, to include Latin names, in an accessible, relevant and fun way to groups of all sizes takes great teaching and interpersonal skills. This is what, in our opinion separates John from the other tutors and experts in his field. John's students leave feeling inspired, more confident and hungry for more".
Luke Stuart
https://www.white-pepper.co.uk