Over the last decade, I have organised and hosted hundreds of individually tailored foraging and wild food related events. Some of these have been for charities, others more of a 'corporate' nature and many have just been for groups of private individuals who wanted their own special day out. Because I work closely with a group of extremely knowledgeable foraging teachers I am able to offer a wide range of urban or out of town experiences, locations include…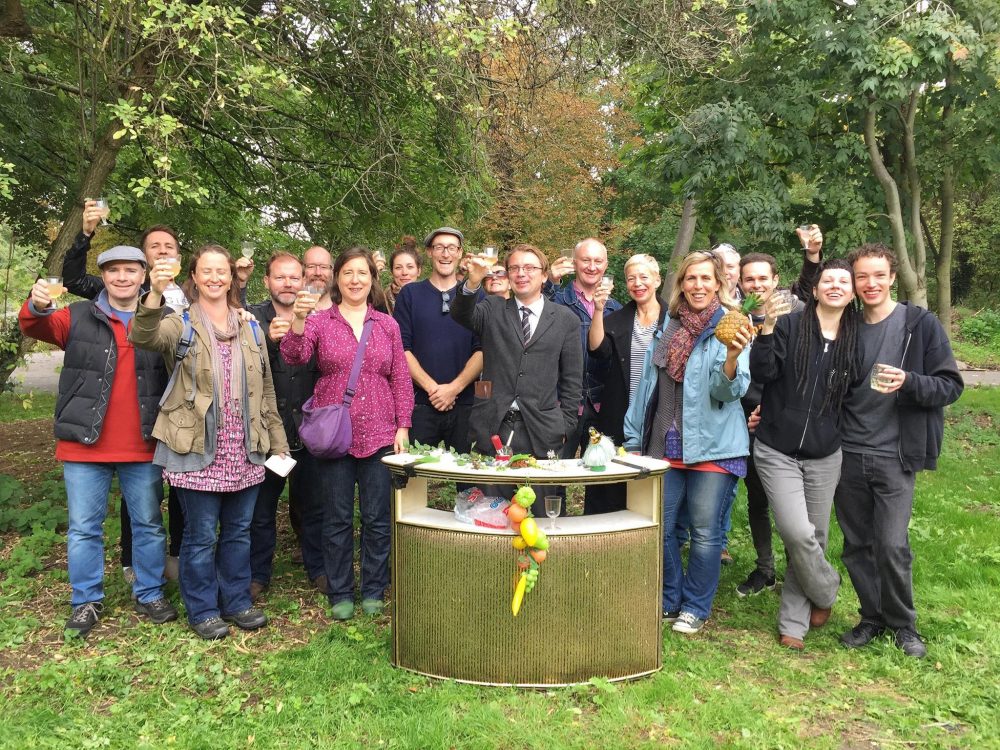 London and the surrounding area
Kent
Hampshire and the New Forest
Dorset
Some of the events we can offer are listed below but feel free to contact me directly to discuss any other ideas you might have.
Team building foraging outings
Urban foraging walks
Wild food, wild medicine (an introduction to herbal medicines)
Wild booze foraging and cocktail making
Mushroom hunting (optional cooking)
Seaweed foraging
Coastal foraging day (optional cooking)
Introduction to bushcraft skills (fire, water, food, shelter)
Plant identification and basic botany
Foraging and wild pizza making
Explore your own habitat…we come to you
To arrange a walk in your local park, woods or common for small groups, for private parties or any other event please contact me directly or call me on 07958 304287
Recent clients and partners
'John was welcoming, entertaining and engaging; a natural presenter who is obviously very passionate about what he does.'
'We have had the great pleasure of foraging with John on numerous occasions, with guests from all different creative fields and every one is always throughly delighted with the experience. John's walks transform the way you view the city and we wanted to experience it from an olfactive perspective whilst understanding what could be a source of food in the urban landscape. We learnt so much and found John's personality is equal to his knowledge. As one of our press guests complimented, she will never see the city in the same way again.'
'Thanks again for leading a great event – I had such positive feedback from the guests, and I think many of them will be coming to your future workshops too!'
'Thanks John. It was great! My students had lots of amazing reflections the next day and the feedback from the pupils was really positive.'
'Johns walks are highly educational and have been valuable to the local people, encouraging engagement with nature in a responsible way.'
'John was a great help not only in the execution of our event but also in helping us understand the principles behind foraging and what we could achieve with foraged ingredients. His enthusiasm for wild food and the process of collecting it was infectious, and both media and consumers commented on how much they enjoyed his walk. John is knowledgeable, affable and professional; a rare combination but one that ensures that we'll use him again. Thanks John!'
'We have had such marvellous feedback from your event, so thank you once again.'
'John has been playing a huge role in the development of The Botanist Gin, his knowledge and expertise helped us to convey our message to in the UK. His foraging walks have always taught us loads and helped us to understand our surroundings better and use them in food or cocktails.'
Victorinox/Swiss Army Knives
'We just wanted to send a thank you for hosting the workshops with us and joining us at Wilderness Festival. It was a pleasure to work with you.'
White Pepper Cookery School
'Working with John on our various foraging courses in Dorset is as much a joy as it is an education, he has great expertise in relation to our edible landscape, nutritional facts, horticultural medicine, cookery and the history of plants and fungi. To pass on this sometimes complex information, to include Latin names, in an accessible, relevant and fun way to groups of all sizes, takes great teaching and interpersonal skills. This is what, in our opinion separates John from the other tutors and experts in his field. John's students leave feeling inspired, more confident and hungry for more. In short foraging with John is an exceptional experience not to be missed.'
Tower Hamlets Cemetery Park
'We manage a nationally recognised nature reserve in east London and we have had a long relationship with John. His walks are hugely educational and hands on. Via the theme of foraging he wants people to enjoy the natural world as much as he does and he aims to help people do this in a considerate and responsible way so that plant populations aren't removed and are maintained for both wildlife and people. John is truly engaging and fascinating to spend time with. Walking the landscape with him is immensely rewarding.'

'Thanks again for a great morning of foraging, fascinating facts about our local park and the edible delights that we could find there and the chance to try some of your home-produced drinks and food. We all had a great time.'
'We booked a wild food tour with John as part of an office away day, and were really impressed with his knowledgeable and entertaining guided tour of the edible delights of a London park. It was a really interesting (and tasty) afternoon out, which got people talking and learning – and inspired several of us to be more adventurous with our eating! Highly recommended.'

'We had an amazing experience with John doing Urban Foraging in Southhampton. Our head chefs felt engaged and thought that John was very passionate, enthusiastic and very inspiring. We will definitely be doing this experience with John again.'
'John is THE voice when it comes to foraged ingredients in the UK. Friendly, knowledgeable & creative, a pleasure to collaborate with.'
'Your forage walk has really opened our eyes to the truly magnificent range of herbs and plants that are all around us in this great city.
Your knowledge, and the interesting way you shared this with our guests on the walk, was top quality!'
'What an inspirational morning. We were all blown away by the experience and we can't wait to get cracking on organising the next one.'
'We had a fascinating and extremely enjoyable time with John looking at some of the wild cocktail ingredients that can be found in any London park, more outing s to follow soon.'
Restaurants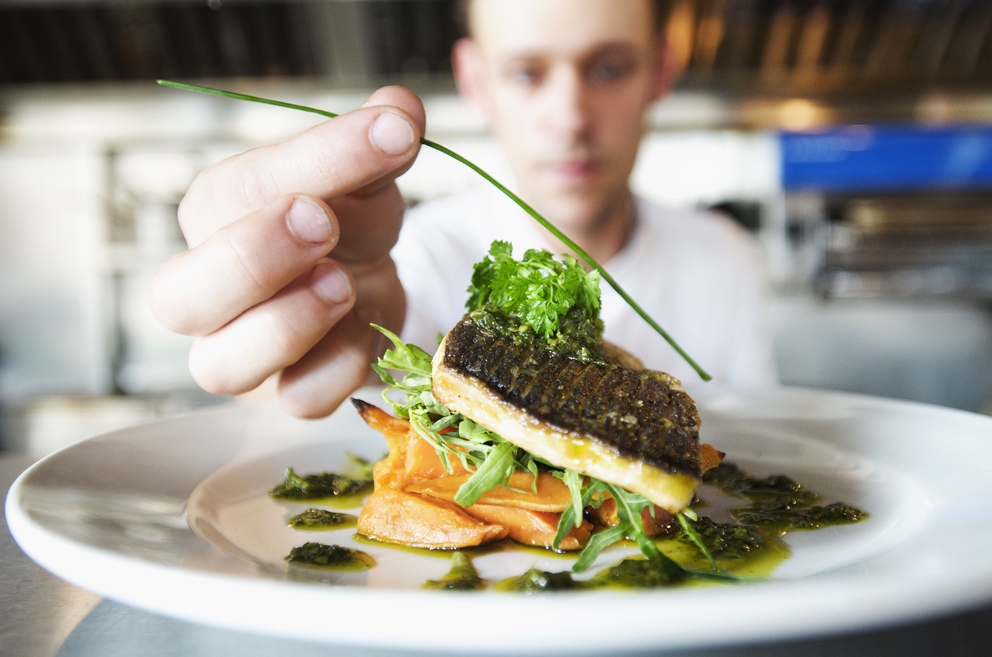 Having run two catering businesses I am well equipped to help with planning a wild food menu or just introducing a few interesting wild items to your existing selection. Please contact me if you would like to discuss this or any other industry related ideas.